LGBTQ+ History Month: Celebrating the Queer Community at the RCA
LGBTQ+ History Month is a celebration and public recognition of lesbian, gay, bisexual, trans, and non-binary history, including the history of LGBTQ+ rights and related civil rights movements, people and culture. 
This month RCA staff, students and alumni are honouring this rich history and making history themselves. We've collected a few projects from students, staff and alumni showing the depth and breadth of this work.
'a palimpsest of queer histories'

Atherton Lin is an American born essayist who graduated from MA Critical Writing in Art & Design (now simply MA Writing) in 2015. We interviewed Jeremy about his writing back in October in anticipation of his debut book, Gay Bar, in which he revisits queer spaces he's hung out in – 'each site revealing itself as a palimpsest of queer histories.' You can read the full interview here.

'Home is what we make it and want it to be.'

Rosie Ash is a Sound Artist working on community collaborations and participatory projects that amplify and empower diverse voices. She is currently studying for an MA Information Experience Design on the Sound Design platform. 

As part of Work in Progress 2021, Rosie made the film 'HOME' with eight members of the Say It Loud Club, a collective of LGBTQ+ asylum seekers and refugees. The film looks at how we define home and how this definition can change.

'I wanted to create something that documented a trans experience from a trans perspective.' 

Juliet Jacques is a Visiting Lecturer in MA Contemporary Art Practice and author of Trans: A memoir. Juliet's collection of short stories, Variations is due to be published in June – you can pre-order it now via Influx Press. Variations explores the lives of trans and non-binary people in the UK through archive material and real life events spanning historical periods from 1846 to 2014.

Juliet felt impelled to write the book after her own experience of trying to find stories about trans lives when she was younger: 'When I was growing up, and even quite recently, it was hard to find stories on trans or non-binary people and when you did they generally weren't written by trans or non binary authors. I wanted to create something that documented a trans experience from a trans perspective.' 
'For 30 years my work has been driven by a desire to show Black queer lives as we truly are.'

Ajamu X (Current PhD Arts & Humanities) is a photographic artist producing Black Lesbian, Gay, Bisexual, Trans and Queer imagery. His work has included over 20 solo exhibitions and over 30 group shows in museums, galleries and alternative spaces across the world. 
A recent kickstarter campaign to raise money to for Ajamu's new photo book closed this week – exceeding the target amount. AJAMU: ARCHIVE will be a photographic celebration of British queer bodies, desire, pleasure as activism and difference. It will also include an introduction from Ajamu and a coda from the our Professor of Fine Art & Philosophy, Johnny Golding.
'Queer nightlife is the blood that courses through the veins of the underground city.'

Samuel Douek is a visual artist and nightlife promoter who graduated from MA Architecture in 2016.  Samuel has worked within the LGBTQ+ community producing queer club nights and performance events in his MA graduate work CAMP-er VAN and now through his sex positive brand Howl Worldwide. 

'Queer nightlife is the blood that courses through the veins of the underground city. It is never stagnant but constantly evolves either by necessity or choice,' Samuel told us. Samuel also has a growing reputation in filmmaking and recently directed a music video for Kara Marni which you can watch here.

Events taking place this month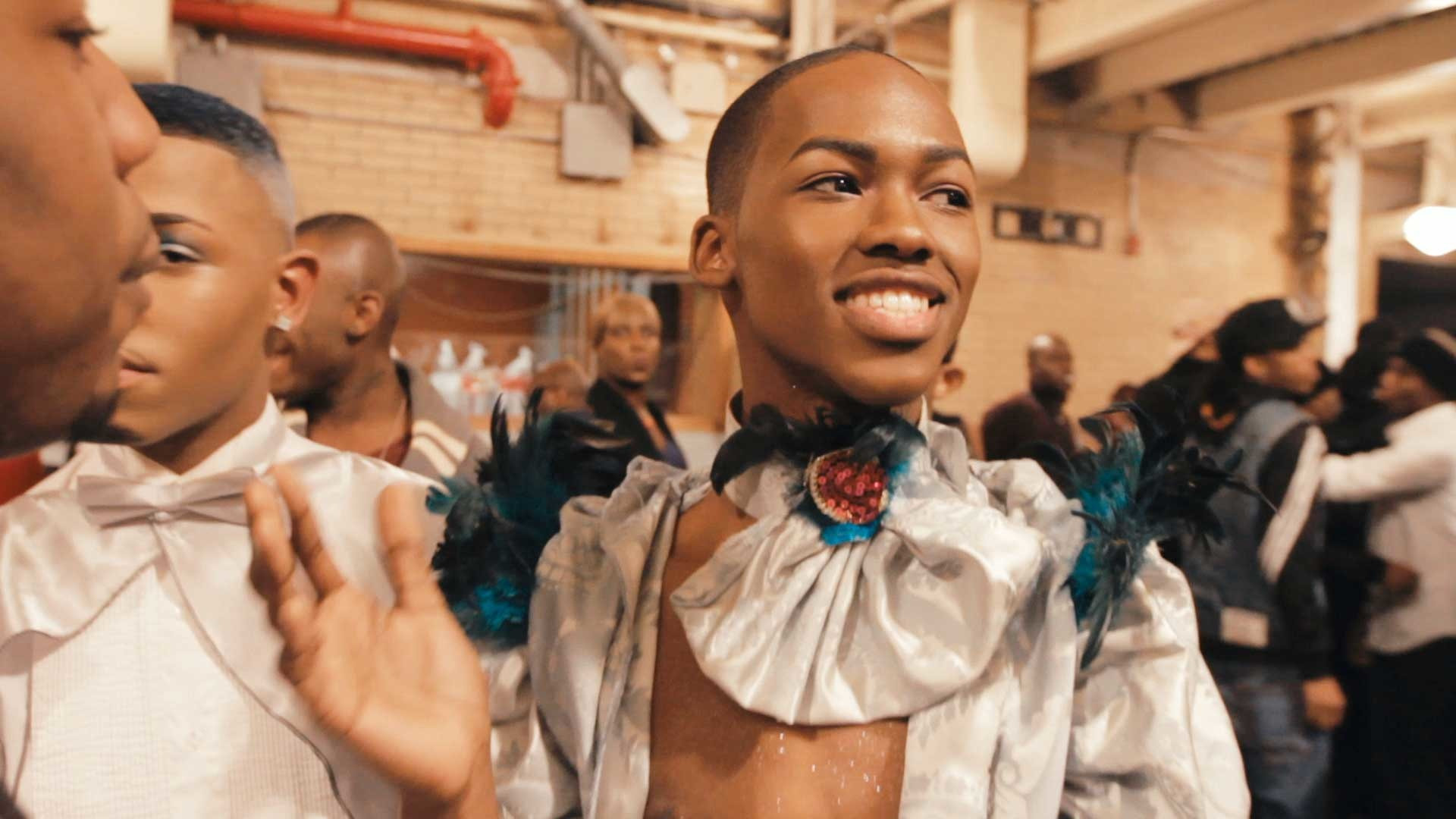 Still from Kiki (2016), directed by Sara Jordenö
RCASU is proud to support LGBTQ+ History month. They're hosting several events for the RCA community:
Part of the Community, curated by Hayley Gibson is a month-long exhibition bringing together works by students and alumni. The SU will be announcing rolling updates via their Instagram. 
Queering the Map: with Lucas LaRochelle, a talk about the community-generated counter-mapping project that digitally archives queer experience in relation to physical space. Sign up for 16 Feb @ 5.00pm (GMT).
KIKI, Co-hosted by Amani Revlon and Omar Phillips. Join the SU for a special screening of KIKI (2016), a documentary following the lives of LGBTQ youth of colour in New York practising the performance-based artform, Ballroom. The film will be co-hosted by artist and organisers Amani Revlon and Omar Jordan Phillips (Bam Bam Revlon). Following the screening, there will be a discussion and a brief Q&A. Sign up for 23 Feb @ 6.00pm (GMT).  
Additionally the SU Q.U.E.E.R. society will be hosting the following:  
Queer Quiz, a Zoom pub quiz with a distinct Queer touch, not just on history but movies, music and more. Test your knowledge and maybe learn something new! Sign up fo 12 Feb @ 3.00pm (GMT). 
SHANTAY YOU SLAY, What's an LGBTQ+ celebration without a party? Yes, it's Zoom but when has that ever stopped us from having a good time! Dust off your fancy dancing clothes and listen to some tunes with the Q.U.E.E.R. society. Sign up for 19 Feb @ 5.00pm(GMT).
You can find out more about this month and events taking place outside of the College over on the LGBT+ History Month website.